Discovering great tools - qgit
I can't believe I hadn't taken the time to try out qgit yet. Check this out: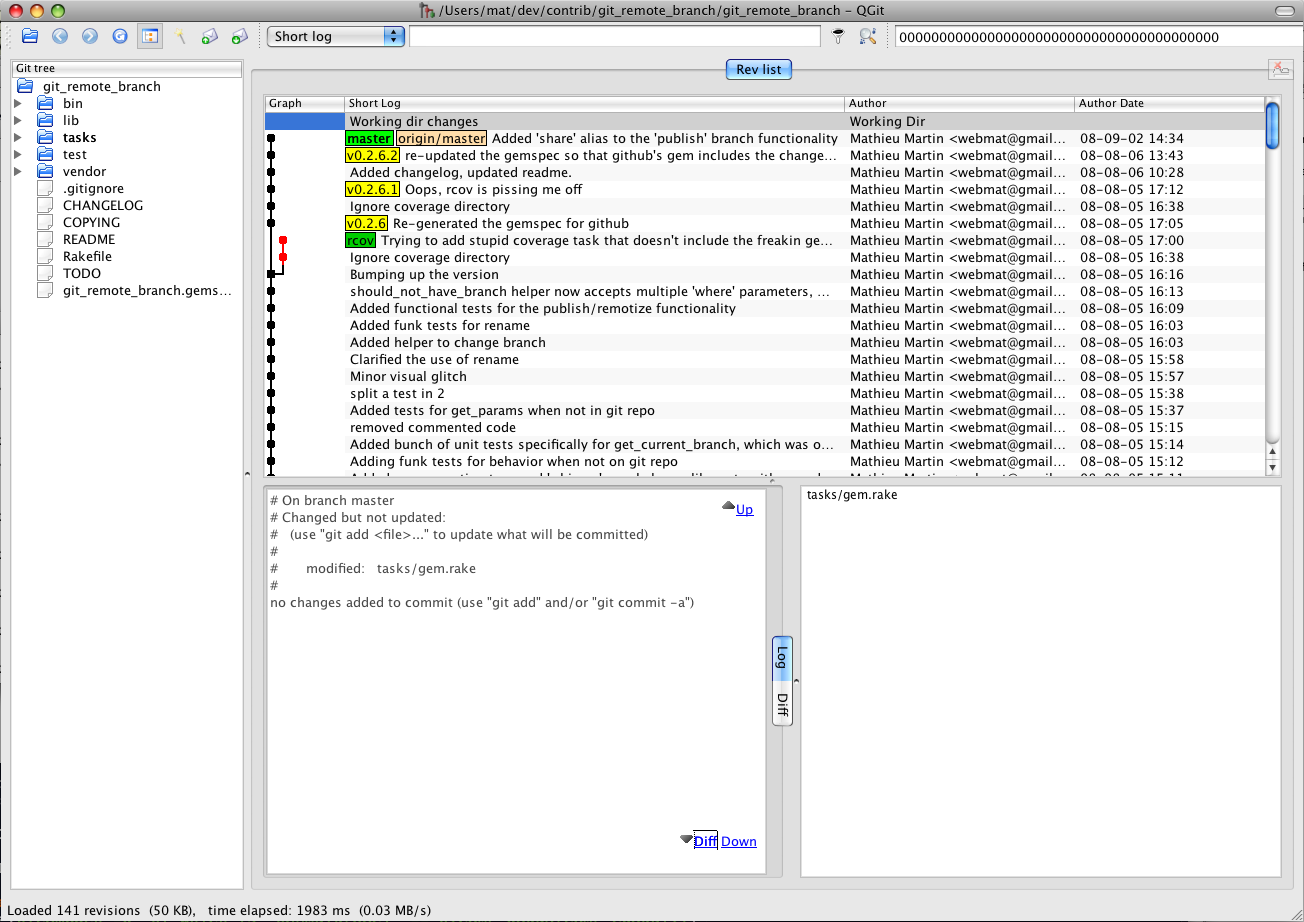 Install qgit from source on Leopard with these instructions.
Warning: installing the Qt 4.3 prerequisite takes an eternity or two (instructions for that are included as well).
Also note that you should make sure to use the newest versions of the downloads: the instructions point to an old 2.0rc1 release of qgit.